Bringing you the Columbine Classic
Thanks to our sponsors for their support of the Columbine Classic, the RMRHA Summer Slide, and the many events that RMRHA holds through the year. With the support of our sponsors we are able to bring you great shows like the Columbine Classic.
Sponsoring a horse show can benefit individuals or businesses in several ways:
1. Brand Exposure: Sponsoring a horse show provides an excellent opportunity to increase brand exposure. The event will be advertised in various mediums, and the sponsor's name and logo will be prominently displayed at the event.
2. Targeted Marketing: Horse shows attract a specific audience, which may be of interest to the sponsor. Sponsoring a horse show is an effective way to reach this target audience and promote the sponsor's products or services.
3. Community Outreach: Sponsoring a horse show is an excellent way for businesses to show support for the local community and build positive relationships with potential customers.
4. Networking: Horse shows are social events that bring together people from various backgrounds. Sponsors can use this opportunity to network and build relationships with potential clients or partners.
5. Opportunity for Corporate Social Responsibility: Sponsoring a horse show is an opportunity for businesses to demonstrate their commitment to social responsibility by supporting a cause or a charity associated with the event.
Partner with us! We're working hard to ensure our partners are recognized for their support and we want to partner with you.
Please contact The Columbine Classic Sponsorship Chair Holly Tracy at (970) 481-0975 if you'd like know more about sponsorship opportunities.
---
INDUSTRY SPONSORS ( $1000 LEVEL)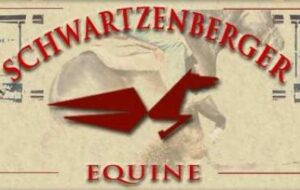 Schwartzenberger Equine – WWW.SSEQUINE.COM
Road Runer Mfg – WWW.ROADRUNERMFG.COM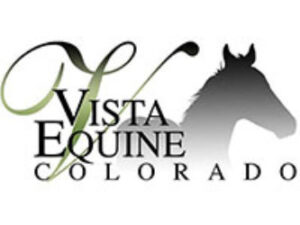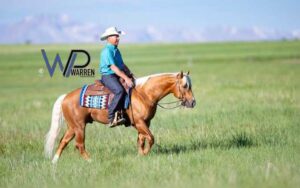 Customize My Dream/Warren Performance Horses –
FACEBOOK
SMALL BUSINESS SPONSORS ( $500 LEVEL)
Shockley Reining – Lance Shockley
Ryan Rushing Performance Horses
Amy Rushing at Kittle Real Estate
Dooley Performance Horses
Eclipse Ranch
Topographic Services
BUCKLE SPONSORS
Steve and Cheryl Tracy
Show Me Twice (Cheryl Kilker)
Roadrunner Mfg. (Marie Skolut)
Hug Performance Horses (Ariel Hug)
Tracy Reining Horses LLC
Dr. Kathryn and Nathan Painter Triple S Morgans
Jan Symchic
Whitehorse Show Management (Connie Henrichs)
Northwest Insurance
Last Stop Ranch (Mary Jane Pritchett-Scruggs)
Foster, Graham, Milstein & Calisher Law Firm
H&J CBD Equine Supplements (Jeri Kay Lockwood)
Sassy Sisters X 2 (Sheri O'Connell, Susan Nokelby, Deanne Brehm, Jeri Williams, Gigi Jones, Liz Kaufman, Lisa Trujillo, Cindy Goodburn)
CLASS PRIZE SPONSORS
VINTAGE SMOKE owned by Diane Messmer
Wendy Ducy
Catherine Brown-Swain
Wendy Fleener
Martin Beard
Carol Dugan
Megan Mulqueen
Mile High Equestrian Team coached by Ariel Hug
Grace Wins LLC
Sassy Sisters of WPH
Shelley Mertz
Dee Olson
Triple C Enterprises (Steve Cure)